I recently discovered a new-to-me blogger,
Shakti Dove
, and I love her blog! She posted the most adorable, easy, and free
DIY gnome
s: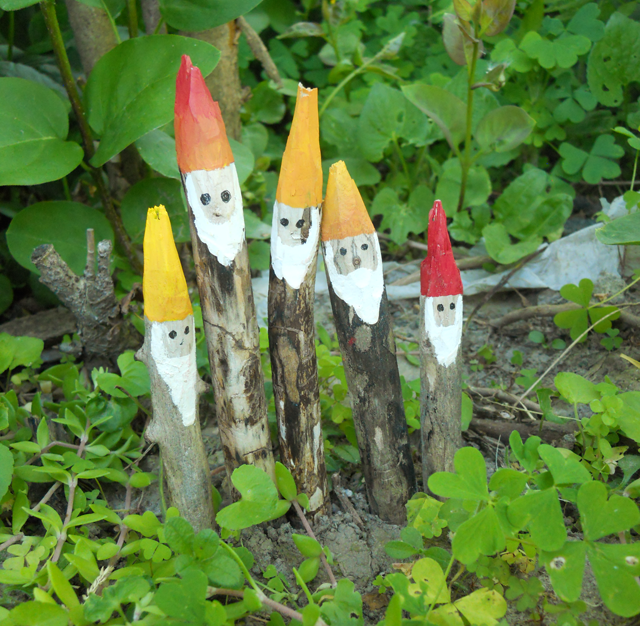 Can you even handle how cute they are?? Now I just need to wrestle some sticks away from Lucy since she pretty much controls the sticks in our yard. :)
I fell in love with Shakti's blog when I saw that she
washi taped a stick to her fridge
and she said:
Has my husband noticed that there is a stick taped to the fridge? No, he has not. But when he does I think he will understand.
Reading that made me feel like I had a kindred spirit out there in the world. :)